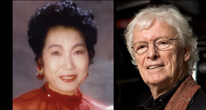 In the early 1990s, Keiko Abe, Tokyo, and Klaus Tresselt, Stuttgart, created the idea of an international marimba competition series aiming to promote the art of marimba playing worldwide. At the same time, they wanted to provide a platform that enabled young talents to define themselves and to exchange musically.
In 1996, with its high renown, the University of Music and Performing Arts Stuttgart was the venue of the first
WORLD MARIMBA COMPETITION

So far, there have been five of these very unique competitions around the world, with a significant number of award winners who have succeeded in pursuing a career as high-class soloist.

1996 in Stuttgart (60 participants, 24 nations)
1999 in Okaya, Japan (72 participants, 21 nations)
2002 in Stuttgart (84 participants, 25 nations)
2005 in Shanghai, China (52 participants, 15 nations)
2008 in Stuttgart, (68 participants, 24 nations)
2012 in Stuttgart (75 participants, 26 nations)


The jury consisted of leading percussionists coming from Europe, Japan, China and the USA.
In addition to the actual competition, supporting programs that consisted of workshops, master classes and concerts, set thematic emphases. The overwhelming success of the competition series is based on the one hand on the high artistic requirements of the program and the inspired virtuosity of the young musicians. On the other hand, the favorable and long lasting feedback is equally a result of the organizers' dedication to personal contacts, intercultural dialogue and the integration of those points into the almost perfect organized overall schedule.